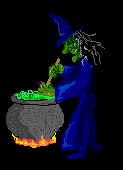 Stir around your ideas with your group. You can add those things to the pot that everyone agrees upon and mix in a few of your own to come up with the best recipe.

PROJECT RUBRICS: 5 = A; 4 = B; 3 = C; 2 = D; 1 = F
Presenters of the Business Plan should do the work in these areas collectively sharing duties for all areas. Be prepared to show what you have done in the areas not just by your portion of the presentation but also by evidence of what you contributed to the written summary of the Economic Plan and Economic Model.
This category is limited to 3 presenters maximum. Usually one will cover Sales, another Marketing and the last one covers Operations. All three must participate in creating and presenting the Economic Model (MR = MC) of their firm.